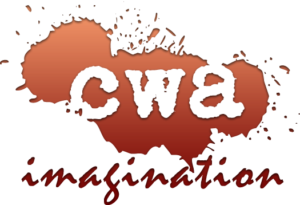 Creative World Awards
2023-2024 Season is open for submissions! Click the button below to submit your project.
—————————————————-
"I wrote, 'Creative World Awards finalist' in the subject line of my query letter and my script was optioned. This is a contest that can change your life. I know, because it changed mine. Thank you Creative World Awards!"
– Keith Russell, CWA Finalist
About Contest
CWA is a leading international screenwriting contest known for having the writer's interest at heart when it comes to development and industry promotion. The CWA vision is to help writers garner the exposure, development, and recognition they need to propel their projects and careers forward.
Industry Participation
CWA winning screenplays are circulated to top agencies, film studios, managers, producers, and international financers looking for their next project or writer. Additionally, CWA works with the prominent companies; all of which get first looks at our top winners.
Get Script Coverage
Even the most successful, seasoned screenwriter solicits second and third opinions during his/her writing process. Unfortunately not everyone has access to the professional advice and notes these writers are privy to. This is a service we provide at CWA, and it can be one of the best choices a writer makes to get their script noticed.
"As someone who has entered all the big screenwriting contests with two scripts, I can say with confidence that you won't find one that's better run than Creative World Awards. Even in their inaugural year in 2008, Heather and Marlene showed us how it should be done. The contest was well structured, they met their deadlines, and provided a real service to writers with their weekly industry video interviews." – Steve Zawacki
"Soon after the Creative World Awards, my screenplay TEEN MESSIAH was requested by Mosaic (The Dark Knight), Benderspink and several other top production companies and literary agencies. CWA's feedback was key in creating a successful draft, and the staff went out of their way to provide individual attention, service and industry contact." – Hamilton Mitchell
"The Creative World Awards was the first contest experience for my co-writer and I and it could not have been better. Heather and Marlene were very generous and have worked hard to get our script around town. They were absolutely able to open doors we would not have had access to otherwise." – Chris Wimmer
Why Screenwriting Contests
Whether you're an established or up and coming screenwriter, you've probably learned that one of the toughest obstacles to overcome in the film industry is getting past the restricted channels that often arise within the business.
* For TV and Short Script entries, it is $10 off the above feature script entry fee amounts
Judge's Highlights & Scorecard
Script Analysis & Scorecard
CWA Past Winners & Finalists
To review past winners, recent success stories and read inspiring interviews
The finalist announcement dates are as follows:
Preliminary Finalists – Week of April 15
Quarter Finalists – Week of April 22
Semi Finalists – Week of April 29
Finalists – Week of May 6
Winners – Week of May 15